Domestic Bliss
16 NOVEMBER 2019 - 15 MARCH 2020 (LEVEL 3)
In collaboration with The Factory Contemporary Arts Centre, Vietnam. Supported by CENDANA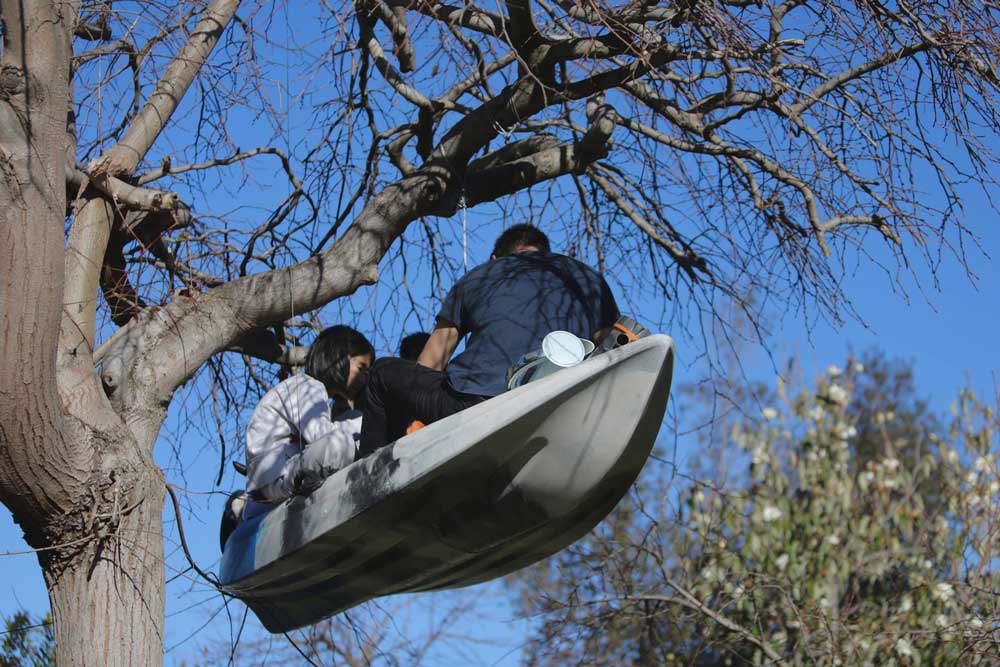 Domestic Bliss is the resulting exhibition of the second edition of 'Pollination', a programme driven by the need to create critically active and supportive artist-curator-community networks within Southeast Asia. Initiated by The Factory Contemporary Arts Centre in Vietnam, the 2019 edition is co-developed with ILHAM Gallery with the creation of a "two-curator/two-exhibition/two-artist showcase of emerging art" from both Vietnam and Malaysia. Over the last six months, curators Khatijah Rahmat (Malaysia) and Lê Thuân Uyên (Vietnam), have worked closely together to present Domestic Bliss featuring the works of emerging artists Izat Arif (Malaysia) and Hoàng Minh Đúc (Vietnam, based in Australia).
Though the English word 'domestic' comes from the Latin 'domus', meaning house, the word always denotes more than the material i.e. brick and mortar. It also captures spiritual and psychological ideas of 'home' including the idea of family, dependants and even schools of philosophy. By the 17th century, the word 'domestic' had borne the full weight of its significance, and was used expansively to mean 'something made in the home'. Within this definition, two disparate artists, varying greatly in context and method, enter a shared quest to unpack the fragile and often precarious notion of home and belonging. As Izat Arif is wrapped in the social confines of being 'Malay' and as Hoàng Minh Đúc deals with his conundrum of cradling Vietnamese culture/customs assimilation, each artist asks: what is the price of 'domestic bliss'? Must we always be conscripted in some way to the national mythology we were raised in? As a foreigner in another country, must we carry the full weight of our country's reputation? For Izat Arif, this exploration requires a kind of autopsy of modern, myth-making institutions of nationhood through recreation and quiet humour. For Hoàng Minh Đúc, his raw, performative impulses unravel the notion of 'outsider/ insider' that haunts his professional and personal life.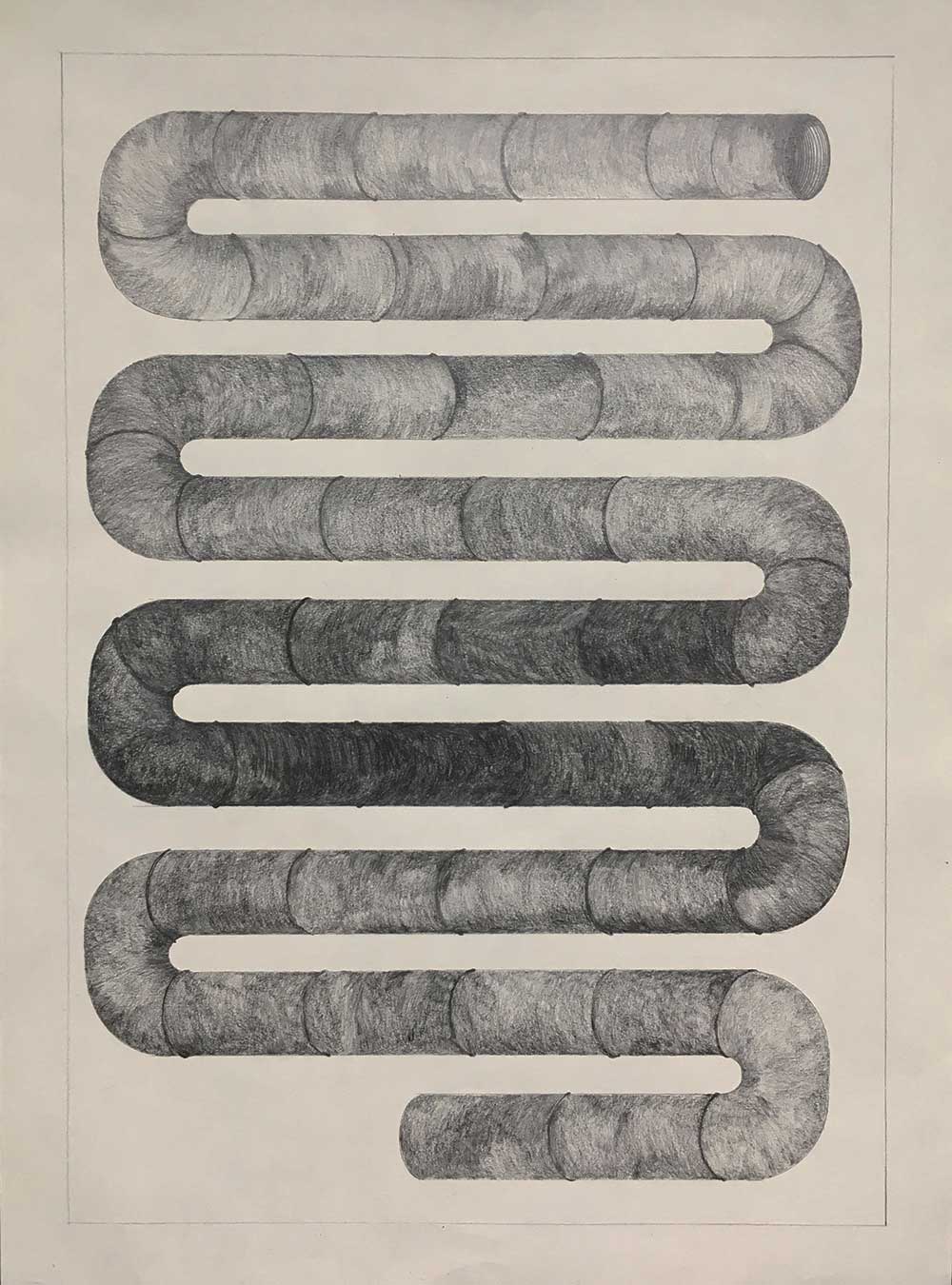 About the Curators
Khatijah Rahmat (Malaysia) is both curator and artist. This is her second curatorial assignment for ILHAM since participating as guest curator in ILHAM Gallery's inaugural Contemporary Forum in 2017. In 2018, she completed her Master of Fine Arts from Oxford University.
Lê Thuận Uyên is curatorial assistant at the Factory Contemporary Arts Centre (HCM City). Her work investigates alternative histories of Vietnam, bringing to light personal narratives rendered absent, unknown or undesirable by the official historical record. Among her curatorial projects include serving as resident curator at Art in General (NYC) from April–August 2017 through a fellowship with the Asian Cultural Council.
About the Artists
Izat Arif (Malaysia) is a multidisciplinary artist who often combines drawings, sculptured objects and ready-made objects to create intricately layered installations. His work often conveys the iconic commentary on the structures that from the cultural ecosystem of Malaysia. He has participated in numerous exhibitions in Kuala Lumpur including Galeri Petronas and Young Contemporaries at National Visual Arts Gallery (BSVN). In 2018, he recently completed a residency at the Nanyang Technological Centre for Contemporary Art (NTU, CCA), Singapore.
Hoàng Minh Đức (b.1978, Hưng Yên) is a visual artist who currently lives in Melbourne, Australia. The primary language of his practice is performance, where local objects and his personal upbringing are applied for durational repetitive works that comment on social issues. He has participated in various exhibitions and performance art festivals including B10.05 at MoTplus (2018).
About Pollination
Aiming to set up a regional community of producers linking talent to network, space and opportunity, 'Pollination' seeks to nurture artistic practice via curatorial enquiry, with the view that deeper connections between artists and curators enable critical reflection, writing and dialog – a discourse greatly needed as an intra-regional comparable accessible resource. 'Pollination' is envisaged as a long-term collaborative exercise between different institutions/community groups across Southeast Asia, with the aim of offering emerging curatorial and artistic talent the chance to work with other like-minded entities in their region. As one of the first private/non-governmental initiatives of its kind, 'Pollination' aims to develop and nurture the skills and relationships between artists and curators interested in working (and questioning) institutional structures of display in Southeast Asia.
With the inaugural edition of Pollination co-developed and co-sponsored with SAM Fund for Arts and Ecology (Indonesia) in 2017 and now with ILHAM Gallery in 2019, The Factory will continue to invite an additional institution/community group to appoint a senior curatorial advisor in consequent editions. They in turn select an emerging curator who follows on to select an emerging artist. Dependent on location of funds, space and time, each year an edition is realized between two cities, comprised of travel, research, production and exhibition grants in the realization of a joint project (which is open-ended in form). Regardless of project involvement, regular meetings online are arranged to mutually discuss forward projects and possible initiatives.
This year, both curators were able to visit their partner's countries for one to two weeks as a way of immersing and learning from one another's socio-political contexts. These shared experiences enable the curators to not only build conceptual bridges between their chosen artists on solid foundations; in the development of Domestic Bliss, they are able to build a curatorial exchange based on their respective challenges and experiences in working with their respective artists, which span from the very conception of an idea until it is brought to life in a museum space.