DIVINA PROPORTIONE
by Ai Weiwei
Artist, architect, poet, activist and blogger Ai Weiwei (b. 1957, China) is one of the most influential figures in contemporary art and cultural practice today.
Divina Proportione (2015) at ILHAM Tower is the first permanent public sculptural work of his to be installed in Southeast Asia.
An expression of mathematical elegance and beauty, the work reflects the artist's longstanding engagement with form and its significance. Its title alludes to Luca Pacioli's  book on mathematical proportions and their applications to geometry, visual art and architecture, published in 1509, with drawings by Leonardo da Vinci, including images of various polyhedrons.
For the sculptures at ILHAM Tower, the polyhedron forms which are constructed of bronze parts, polished to a "rose" finish and assembled using stainess steel joints,  take on a more modern industrial aesthetic, forming a conversation with the high-tech architecture of this new building in KL's urbanscape.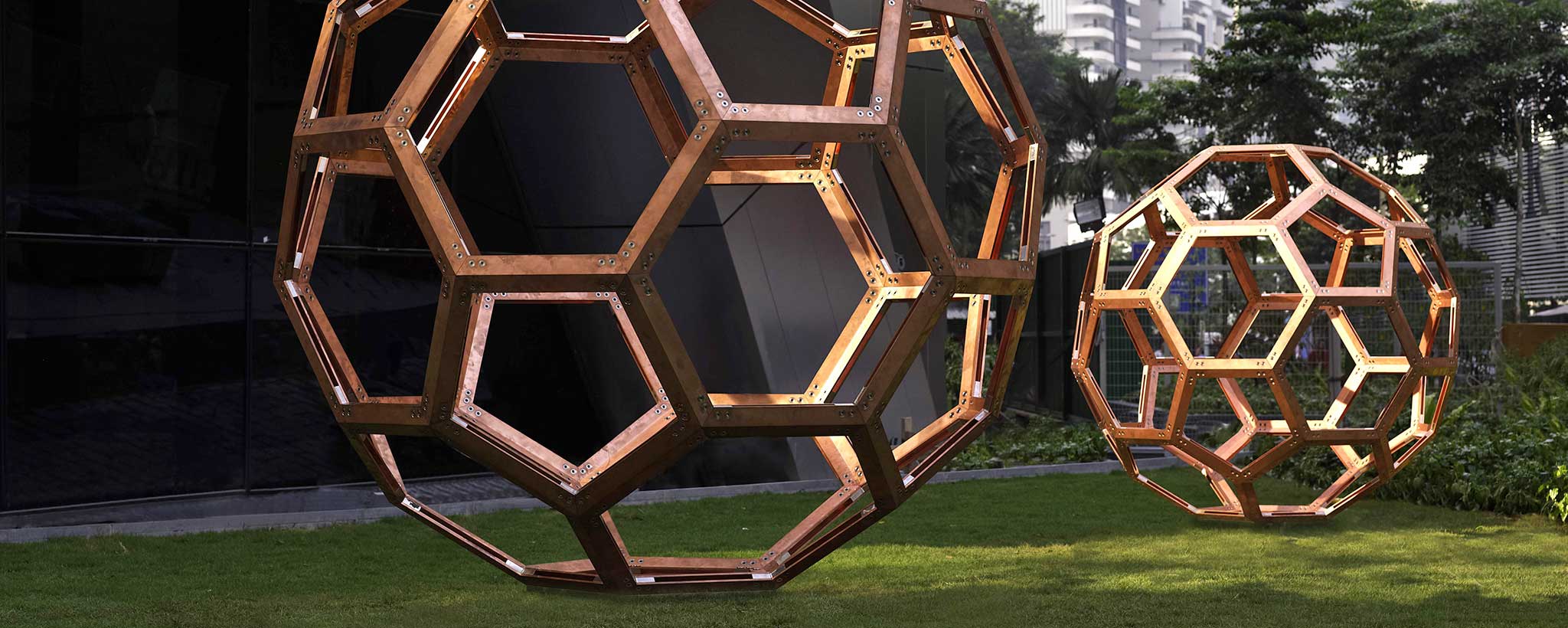 BREAST STUPA TOPIARY
by Pinaree Sanpitak
One of Southeast Asia's most deeply admired artists, Pinaree Sanpitak (b. 1961, Thailand) has created these eight freestanding objects which are designed to support and shape the growth of plants. Manufactured in industrial stainless steel by a Bangkok furniture company, this outdoor installation work invites visitors to interact with it, to enter its structures and enjoy their reflection in its highly polished surfaces