School Holiday Programme: Drawing Class
Drawing workshop for complete beginners to come along and try their hand at drawing in a relaxed and supportive environment. Observation from life is the best way to learn drawing.  Led by instructor Charlotte Sullivan, trained at Pratt Institute New York, the class will look at mark-making, ways of 'seeing' and how to begin drawing objects set up as a still life. The instructor will be giving individual guidance and advice throughout the class, so all students are sure to improve their skills!
RM 180 per person; for reservations please contact info@ilhamgallery.com
DATE: TUESDAY & WEDNESDAY, 24 & 25 NOVEMBER
TIME: 11AM-1PM
FACILITATOR'S BIO: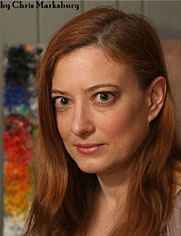 Charlotte Sullivan received her BFA in Fine Arts from Pratt Institute, where in addition to painting, drawing and sculpture, she also studied photography and printmaking. Charlotte has also studied still life, landscape and portrait painting with John Phillip Osborne at the Ridgewood Art Institute. Ms. Sullivan's class focuses on the traditional principles of oil painting, with an emphasis on the study of light and shadow. Charlotte continues teaching in the tradition established by Natalie Williams, who taught this class through the fall of 2007. Charlotte's paintings hang in private collections throughout the area. In addition to her fine art career, Ms. Sullivan owns and operates a business painting murals and faux finishes.