Fracture/Fiction: Selections from the ILHAM Collection
21 July - 10 November 2019
Fracture/Fiction: Selections from the ILHAM Collection features 93 works of contemporary art by 45 artists from ILHAM Gallery's growing permanent collection. Presenting a wide array of voices from both Southeast Asia and South Asia, the exhibition surveys the innovative ways artists have responded to the pressing social conditions of our time through a broad spectrum of practices and approaches.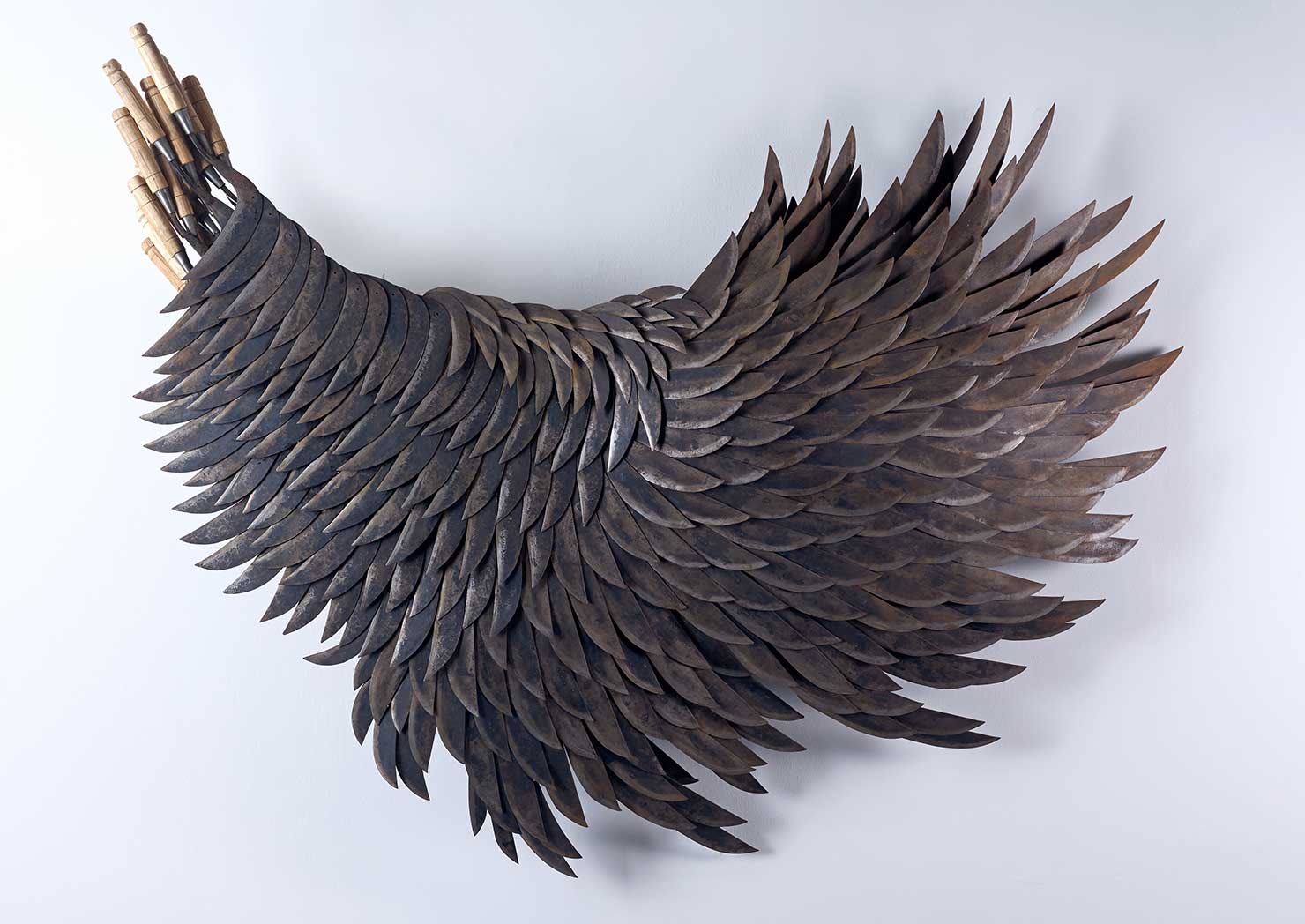 Fracture/Fiction invites visitors to contemplate how artists address the fractures that exist in society and the age in which they live. These artists often engage with the subject matter from their everyday lives, transforming them through their art to subvert and create fictions, often in unexpectedly beautiful ways.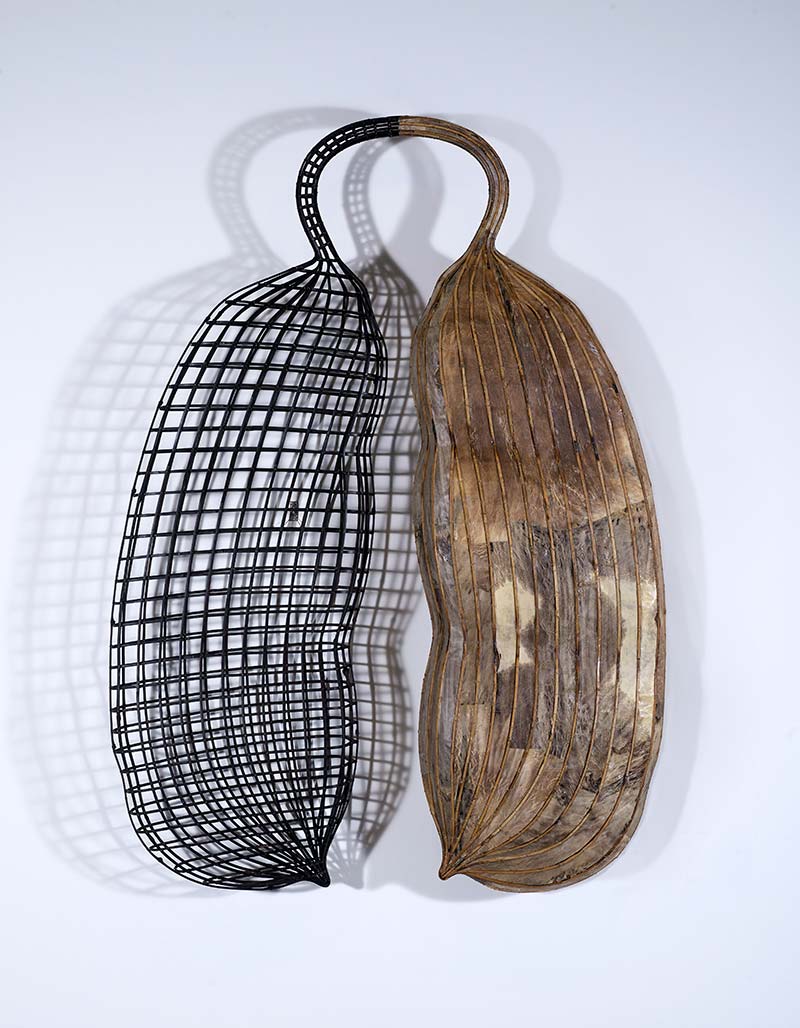 The range of geographies, socio- political contexts, topics, and themes presents viewers with new, unexpected juxtapositions between many rich narratives. As one example, Cambodian artist Sopheap Pich's bamboo and rattan sculpture, which was inspired by the seed pod of the endangered Beng tree, is placed next to a wing made of sickles, a seminal work by the Philippines' Alfredo and Isabel Aquilizan. While the former suggests the fragility of the Cambodian ecosystem under threat from logging, the latter evokes the struggles of agrarian communities in the region, using forged metal tools and other symbols of industry.
This collection reflects ILHAM Gallery's commitment to presenting not only Malaysian art, but all forms of art which hold unique historical, personal and political perspectives. The inclusion of regional works exemplifies ILHAM Gallery's mission to serve as a platform for both Malaysians and Malaysian art to participate in larger, regional conversations.
As part of ILHAM Gallery's commitment to support a more thorough development of the arts in the country, ten writers were selected to participate in an art writing workshop led by art critic Lee Weng Choy. Participants worked on ways to render complex ideas clearly, make their prose more compelling, and to situate the artworks within their broader contexts. Their writing, which provides responses to the works exhibited, will be included in the exhibition catalogue.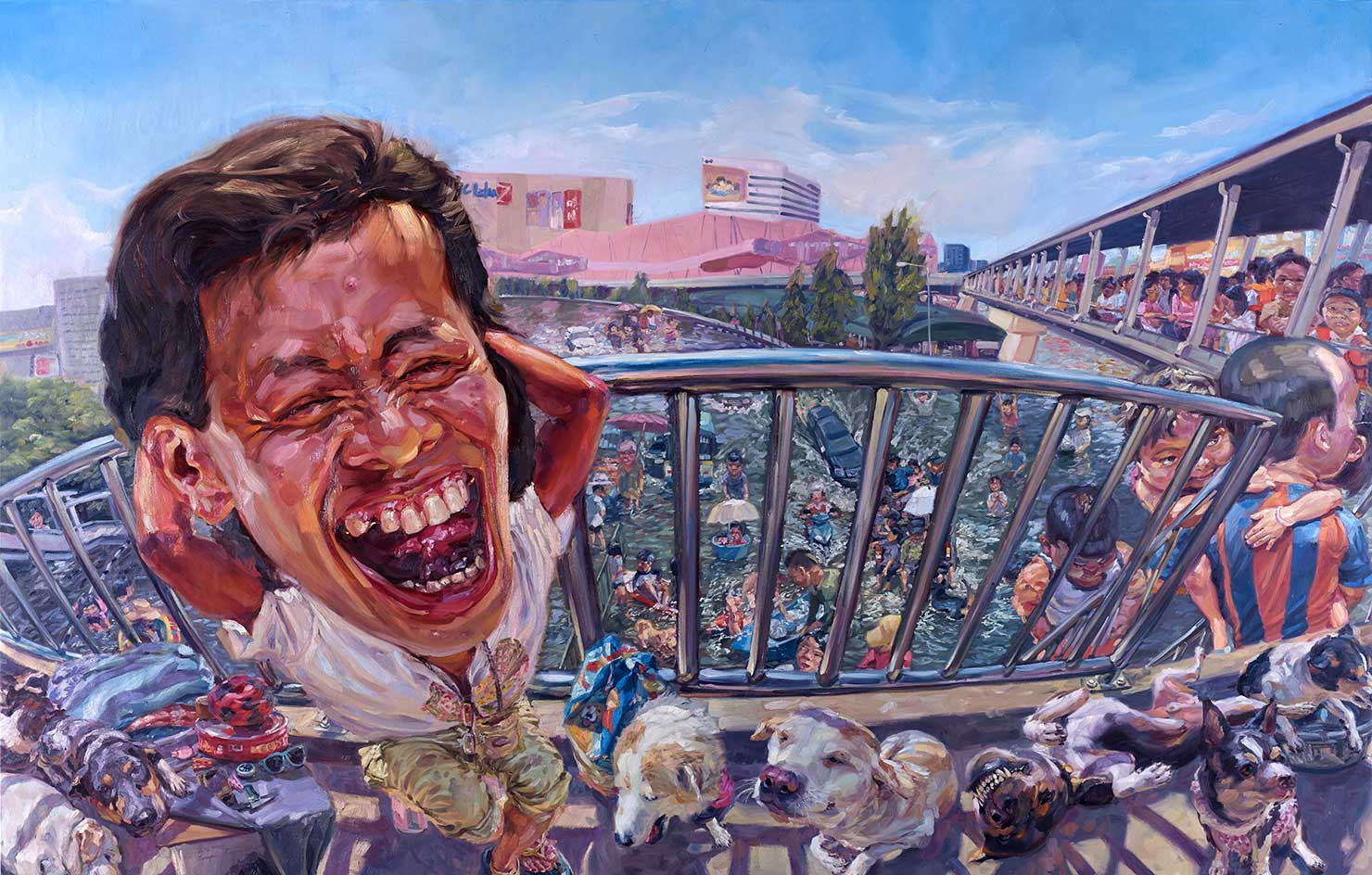 ---
Fracture/Fiction features art by
Adeela Suleman, Alfredo and Isabel Aquilizan, Anju Dodiya, Chun Kai Feng, Eko Nugroho, Felix Bacolor, Foo May Lyn, Heri Dono, Hit Man Gurung, Indieguerillas, Kamin Lertchaiprasert, Kow Leong Kiang, Lampu Kansanoh, Manit Sriwanichpoom, Martha Atienza, Melati Suryodarmo, Mella Jaarsma, Mithu Sen, Mit Jai Inn, Montien Boonma, Muhammad "Ucup" Yusuf, Nalini Malani, Nona Garcia, Nyoman Masriadi,Pangrok Sulap, Poklong Anading, Radhika Agarwala, Reena Saini Kallat, Roberto Feleo, Ronald Ventura, Roslisham Ismail (Ise), Samsudin Wahab, Shilpa Gupta, Simryn Gill, Sopheap Pich, Surya Wirawan, Tawatchai Puntusawasdi, Tayeba Begum Lipi, Thanathorn Suppakijjumnong, Utai Nopsiri, Vasan Sitthiket, Waseem Ahmed, Wong Hoy Cheong, Yee I-Lann, and Yogesh Ramkrishna.