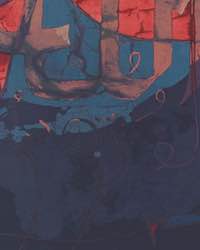 AMRI YAHYA (b. 1939, Indonesia) studied at the Indonesian Art Academy (ASRI; Institut Seni Indonesia) in Yogyakarta, the place in which he settled. In 1971 he trained at the State Teachers Training Institute, and the following year opened Amri Gallery, in Yogyakarta. He started experimenting with batik painting and the medium in the 1960's, and exhibited in this form from 1974 onwards. Amri Yahya is today recognised as a pioneer of the batik medium in Indonesia.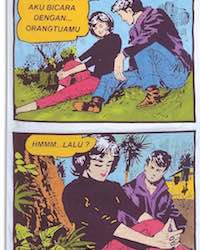 BAMBANG 'TOKO' WITJAKSONO (b. 1973, Indonesia) graduated from the Indonesian Institute of the Arts (ISI) in 1997 and completed further study at the Bandung Institute of Technology (ITB) in 2005. He was a founding member of the Apotik Komik art collective, who create artworks in public spaces in response to Indonesia's social and political issues during the late 1990's Reformasi era. Witjaksono's long-standing interest in Yogyakarta's street culture and the history of Indonesian pulp comics is reflected in his art today.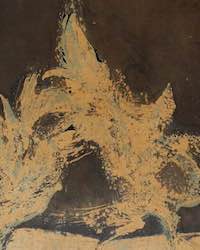 CHEW KIAT LIM (b. 1943, Terengganu) was the founder and president of the Friday Art Group in Kuala Terengganu in 1966. He was also manager of the Chew Brothers Art Gallery from 1966-1968 in Kuala Terengganu. He received no formal art education, and honed his ability by working on movie bills for Shaw Brothers. In 1962, he won the second prize at the International Art exhibition in Saigon. He has since led an itinerant life, including a work-stint in Singapore, Kota Kinabalu and the United States. In 1969, Kiat Lim participated in the X Bienal de São Paulo with a batik painting titled Batek Em Pano.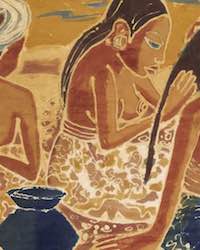 CHEONG SOO PIENG (b. 1917, China) trained in art in Xiamen and Shanghai. He moved to Singapore in 1946 and taught at Nanyang Academy of Fine Arts, helping to shape a whole generation of artists. Trained in both Chinese and Western styles of painting, Cheong found inspiration in the people and traditions of Southeast Asia, and his work celebrates a figure that resides within an idyllic Malayan landscape. Cheong is considered one of the early pioneers of Malaysian modern art.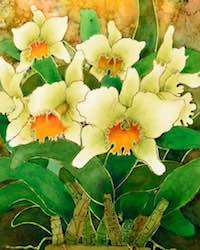 CHOY SIEW KEK (b. 1947, Penang) obtained a scholarship to study at the South German Plastic Institute in 1972. Like his brothers, Siew Kek grew up learning batik under the guidance of his father, Chuah Thean Teng. He has since shown extensively all over the world, most notably in Japan where he is celebrated for his rendition of tropical plant-life. Siew Kek's knowledge of botany led him to artistically explore one floral form in particular, the orchid.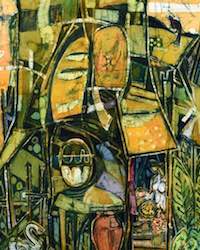 CHUAH SEONG HOOI (b. 1974, Penang), son of Chuah Siew Teng, and CHUAH SEONG LENG (b. 1976, Penang), son of Chuah Seow Keng, are considered the third generation of batik painters in the Chuah family. They are the latest generation to continue the legacy of their pioneering grandfather, Chuah Thean Teng, and remain active in producing batik paintings today.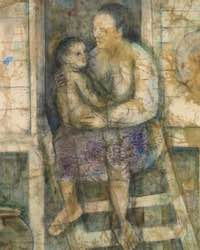 CHUAH SIEW TENG (b. 1944, Penang) was exposed to batik art from a very young age by his father, the renowned artist Chuah Thean Teng. He won art awards prior to obtaining a formal art education, which he did in 1965 at the Ravensbourne College of Art and City & Guilds of London Art School in England. Although most noted for his batik paintings, he is also highly proficient in oil and portrait representations. His work has been exhibited in countries around the world, including England, USA, Australia, Japan, and Switzerland.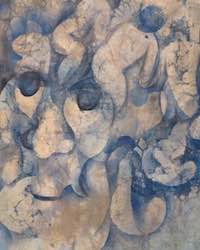 CHUAH THEAN TENG (b. 1914, China) studied at Amoy Fine Arts Academy in Fujian, and is widely acknowledged as the father of batik painting in Malaysia. His work elevated the medium of batik from craft to fine arts. He began studying the techniques of batik after he emigrated to Malaya in 1932. Thean Teng's romantic renditions of idyllic village life and his innovative experiments with batik have become synonymous with the celebration of the land and its peoples, and encapsulated the hopes and aspirations of a newly independent Malaysia and the nation-building movement. His pioneering work has been widely exhibited and he has had solo shows in the UK and USA.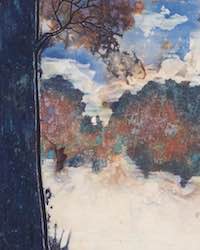 CHUAH SEOW KENG (b. 1945, Kelantan) was awarded a scholarship in 1968 to study at the Süddeutsche Kunststoff-Zentrum in Germany, where he specialized in fibreglass sculpture. While known as an accomplished sculptor, Seow Keng is also a skilful batik artist, having been exposed to the medium by his father, the late Chuah Thean Teng.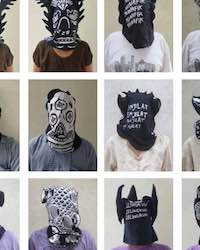 EKO NUGROHO (b. 1977, Yogyakarta) graduated from the Indonesian Institute of the Arts in Yogyakarta. His works are grounded in local traditions such as batik and certain embroidery styles, as well as elements of global popular culture, including contemporary street art, graffiti and comics. Eko is deeply engaged with the culture of his time and is committed to investigating universal issues such as globalisation, political unrest, corruption, racial intolerance, and cultural value systems through a critical lens, which is often tempered with humour and a sense of playfulness.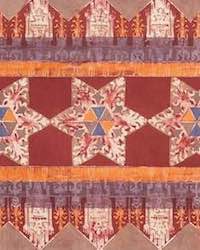 FATIMAH CHIK (b. 1947, Johor) trained in textile design at Mara Institute of Technology (now UiTM) during the late 1960's. She began to experiment with batik design in the following decade, drawing from stylized readings of flora and fauna, as well as the architecture of the Nusantara, which infuses her work with a bold contemporaneity surpassed by few. Her progressive attitude towards the potential of the medium extended the parameters of batik art.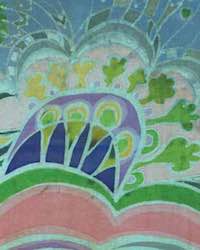 GRACE SELVANAYAGAM (b. 1936, Negeri Sembilan) experimented with abstract natural forms, using the local flora and fauna as reference. She worked with a variety of mediums, including batik and other textiles, as well as screen prints and graphics. She later taught art and art history appreciation at La Salle School of Art and Music in Singapore, and subsequently became a leading scholar on songket textile. Grace wrote Songket: Malaysia's Woven Treasures, which was published in 1990.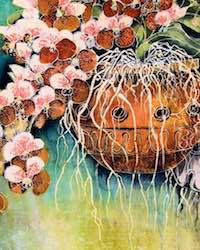 HO HEE KHIM (b. 1948, Penang) studied art under the guidance of his elder brother, the late Ho Khay Beng, and subsequently learnt batik under Tan Kok Hwa. He is known primarily for his orchid still-lifes. Ho Hee Khim and his brother, Khay Beng, held a joint exhibition in Dewan Sri Pinang in 1975. In addition to being an artist, he is also a Chi Kung instructor in Johor, and is a member of the Penang Art Society.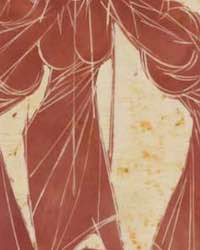 HU TE HSIN (b. 1926, China) studied literature and ancient inscriptions at the National Peking University in China, studying under the likes of Zhang Daqian. He came to Malaya in 1961 and started experimenting with batik paintings, exhibiting in a solo show at Ampang Gallery (Balai Ampang) in 1966. His background in literature is apparent: Hu Te Hsin maintains a poetic and at times calligraphic sensibility in his handling of the batik medium.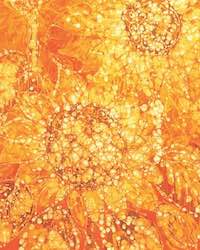 IDA RUTH TALALLA (b. 1940, Kuala Lumpur) graduated from the Art Institute of Chicago, though prior to completing her formal art education, she was a textile designer with the MARA Handicraft Centre, which is where she learned the process of batik making. The combination of her experience with fabric motif design and her experiments with batik ensured that she is one of the few artists whose work successfully bridges the gap between design and fine art. Her work was included in the seminal survey of the batik design exhibition held at the National Art Gallery of Malaysia in 1968.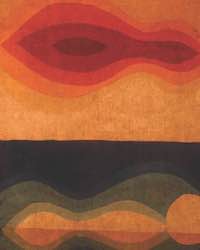 ISMAIL MUSTAM (b. 1944, Selangor) studied art during his school years at the Victoria Institution under the tutelage of Patrick Ng, and later became a member of the Wednesday Art Group. Ismail Mustam won first prize in the batik-painting category at the 1968 Salon Malaysia. Between 1969-1971, he pursued a Bachelor of Fine Arts degree from the Art Center College in Los Angeles, California.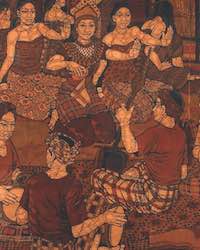 ISMAIL MAT HUSSIN (b. 1938, Kelantan) studied painting from the age of twelve, originally under the tutelage of Cikgu Nik Mahmood at the Padang Garong Malay School, before he started exploring batik painting under the mentorship of Khalil Ibrahim. He is known for combining warm tones and earthy hues to vividly capture the everyday activities of ordinary people living on the East Coast of Peninsula Malaysia. His paintings are today widely collected by individuals, as well as major cultural and corporate institutions in Malaysia.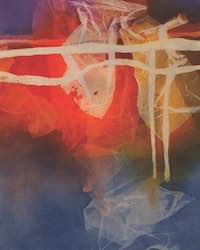 KHALIL IBRAHIM's (b. 1934, Kelantan) figurative works span an impressive half-century career, and he is considered an important early proponent of batik painting, notable for his innovative use of colour and movement. Ibrahim received his National Diploma of Design in Fine Arts at Central Saint Martins School of Art in London, in 1964. His early work predominantly depicts kampung scenes, while later works are centreed on abstract renditions of groups of figures inspired by the fishing communities of the East Coast. He has been exhibited widely, in both Malaysia and abroad.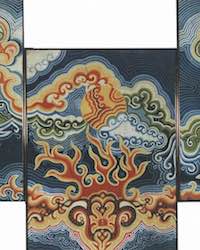 KOAY SOO KAU (b. 1946, Penang) graduated from Teachers Training College, and taught art in secondary schools across Kedah and Penang. He was an active member of the Penang Teachers' Art Circle and was its president between the years of 1993–1997. Soo Kau's paintings evince strong interest in themes and motifs from the Nusantara, and are widely shown and collected. Today, he runs the Mutiara Art Gallery, located in Georgetown, Penang.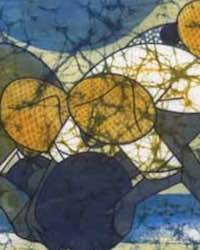 KWAN CHIN (b. 1946, Kuala Lumpur) attended the Nanyang Academy of Fine Arts in Singapore, where he was trained in Western artistic mediums, including charcoal, watercolour, and oil. He went on to work as a commercial artist in an advertising firm before discovering the medium of batik painting. His works are in the permanent collections of Bank Negara Malaysia, the Penang Batik Painting Museum, as well as other major private institutions.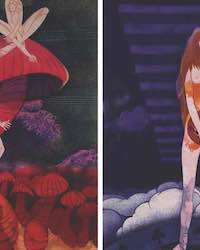 LEE KIAN SENG (b. 1948, China) is a self-trained multimedia artist. At the age of eighteen, he held his first solo exhibition, and has had twenty-one since then. Some of his international exhibitions include the First Triennale-India, the X Bienal de São Paulo and the World Exposition 1970 in Osaka. He also represented Malaysia at the Third ASEAN Square Sculpture Symposium in Indonesia in 1984. He has won many national art awards and works in various media including lithography, etching, silkscreen and batik. His exploration, innovation and creativity with the dye and resist technique won him a Tokyo Creation Award (Overseas Prize) in 1993.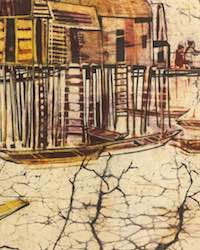 LEE LONG LOOI (b. 1942, Kedah) graduated from the Nanyang Academy of Fine Arts in 1964 and subsequently moved to New York City to study at Art Students League, before receiving a scholarship from the Pratt Institute. Since 1970 he has been honoured with a series of solo exhibitions throughout the United States, Canada, Asia and Latin America. In 1997, Lee was the first Malaysian artist to have his paintings simultaneously accepted by three auction houses: Christie's, Sotheby's and Glerum Auctioneers.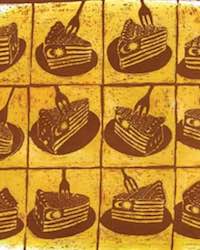 LIEW KUNG YU, (b. 1960, Kedah) has been pushing the boundaries of contemporary Malaysian photography and installation for many years. He works with various media, and has created installation works, performed as a performance artist, designed theatre sets, and conducted children's workshops. Kung Yu is known for his laboured works, painstaking constructions and his love of kitsch. This new series of works — Kung Yu's first attempt at working with batik — reflects his usual brand of playfulness and theatricality.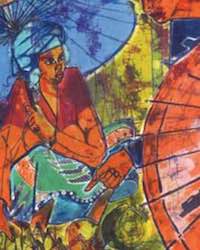 LONG THIEN SHIH (b. 1946, Selangor) is an artist best known for his role in the history of modern printmaking in Malaysia. He studied at Atelier 67 in Paris in 1966 under a French government scholarship, before moving to London to further his studies at the Royal College of Art.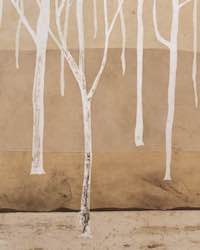 PADIL OSMAN (b. 1976, Kelantan) was raised surrounded by art and nature, and has practiced batik since his early youth. His Kelantanese upbringing is apparent in his vibrant batiks, which depict scenes of rural and local life. He draws on Kelantan's rich artistic heritage as a source of inspiration for his own batik paintings.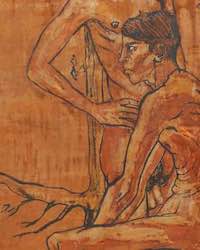 PATRICK NG KAH ONN (b. 1932, Kuala Lumpur) was a founding member of the Wednesday Art Group, initiated by Peter Harris. At the height of his practice in the late 1950's, Patrick was inspired by the fervour of Independence and created dense, patterned surfaces celebrating the rich bounty of this new nation. In 1964 Patrick was awarded the Sino-British Fellowship to study art at Hammersmith College of Art and Wimbledon and Southlands College of Art in London.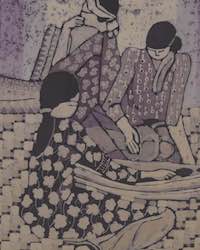 RAMLI MALEK (b. 1943, Pahang) studied Fabric Design at Bradford College of Art in 1964. His work has been exhibited in solo exhibitions in Manchester, Hull, and the Midlands. After he returned to Malaysia, Malek set up a batik factory in Kuantan. He continued to practice as one of the country's finest batik artists until his untimely death in 1982.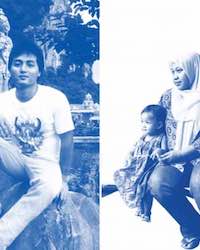 Fine art photographer SAMANTHA TIO, known as MINTIO, (b. 1986, Singapore) and contemporary artist BUDI AGUNG KUSWARA, known as KABUL (b. 1982, Indonesia), are a husband/ wife artist team. In 2011, they worked on their project, Malam Di Jari Kita (The Wax On Our Fingers), a series which was developed with a group of batik makers of the Sido Luhur group based in Kebon Indah, Central Java. The work combined photographic cyanotype printing with the tradition of batik printing. Kabul and Mintio have individually created artworks that have been exhibited in Japan, Korea, UK, Italy, USA, Singapore and the Philippines.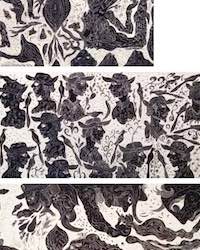 SAMUEL INDRATMA (b. 1970, Indonesia) studied Graphic Art at the Indonesian Art Institute in Yogyakarta between the years of 1990-1996. In 1997 Samuel founded Apotik Komik, the left-wing activist art group, and in the same year became a key figure in the Yogyakarta Mural Forum. The collaborations between the two groups strengthened Yogyakarta's reputation as an arts-friendly, and more specifically, mural-friendly, city with their powerful work, notably the Lempuyangan Flyover (2002). Samuel has had solo exhibitions in Yogyakarta, Singapore, and Melbourne, and has also participated in group exhibitions. His work, especially the public pieces, uses art as a tool for social communication and for the exploration of community. Indratma co-founded the Yogjakarta Mural Forum in 2005.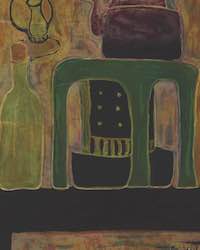 RUSMADI KAMALUDDIN (ABDULLAH JONES) (b. 1964, Pahang), or Abdullah Jones as he is more commonly known, a self-taught artist. He has exhibited extensively in Malaysia, as well as in America and Denmark. He is also a poet and has published three books, Sajak-sajak Suci (2007), Jiwa Kacau (2008) and Budak Kayu (2009).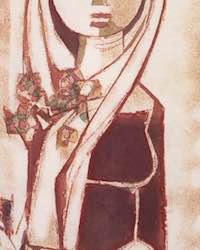 SEAH KIM JOO (b. 1939, Singapore) was raised in Terengganu, which is where he was first exposed to the traditional batik cloth making process. He returned to Singapore to study at the Nanyang Academy of Fine Arts in 1959. Upon graduating, Kim Joo returned to Terengganu, travelling the Malaysian East Coast in order to consolidate his learning of batik techniques from the culturally rich areas. He is most well known for his large-scale five-panel batik painting, Malayan Life (1968), which was commissioned for the opening of the Malaysia Hotel in Singapore.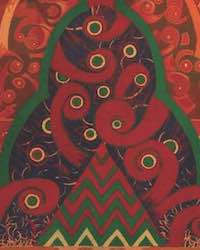 SYED SHAHARUDDIN SYED BAKERI (b. 1947, Perak) received his education at Maktab Perguruan Ilmu Khas, Kuala Lumpur. He has exhibited in various shows in Malaysia and abroad, and has been awarded prizes including a Grand Prize in Batik. His work combines traditional Malay batik techniques with motifs drawn from Southeast Asian artefacts.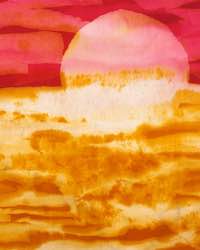 TAN RAHIM ZAHICI (b. 1934, Perak) is known for his impressive experimentation with abstraction in the batik medium. He was largely a self-taught artist, committing himself to painting in the early 1970's. His batik paintings are notable for their striking similarity to the colour-field painting movement in 1960's New York.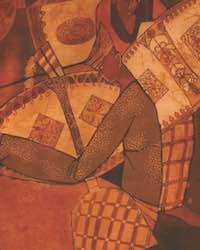 TAN THEAN SONG (b. 1946, Kedah) studied at the Nanyang Academy of Fine Arts, and specialized in Chinese ink painting and watercolour. His batik painting 'Playing Kite' won the second prize for works in the batik medium at the Salon Malaysia Art Competition in 1968.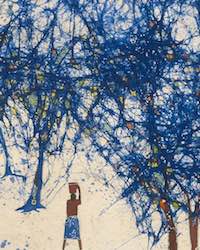 TAY MO-LEONG (b. 1938, Penang) was trained at the Provincial Taipei Normal College in Fine Art from 1957–1960 and also studied at the Art Center in Florida in 1970. He has won numerous awards for his batik and watercolour artworks, as well as for his sculptures. He is known for pioneering the double-resist process and other experimental breakthroughs in batik painting. He has held solo exhibitions in Japan, USA, Australia and Malaysia, and his retrospective was held at the Penang State Art Gallery in 2009.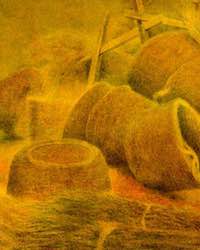 TOYA LIM KHOON HOCK (b. 1943, Penang) graduated from the Australian National University in Canberra in 1971. Since the 1960's, Toya's unique approach to batik has combined the indigenous craft with the style of French Impressionist painters like Seurat. In 1994, Toya became the first batik artist to have his paintings accepted for a Christie's auction. His work resides in public collections all over the world, and is also collected by Bank Negara Malaysia, the National Visual Arts Gallery of Malaysia, and the Australia National University. One of his paintings 'Mother and Child' now hangs in the UNESCO Building in New York.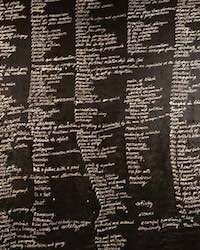 YEE I-LANN (b. 1971, Sabah, Malaysian Borneo) lives and works in Kuala Lumpur. She graduated from the University of South Australia with a Bachelor of Arts (Visual Arts) in 1993 with a major in photography and a minor in cinematography. Her primarily photomedia-based practice speculates on issues of culture, power and the role of historical memory in our social experience. Such layers necessitate an extensive and multi-layered visual vocabulary drawn from historical references, popular culture, archives and everyday objects. I-Lann also works as a production designer for feature films. She was most recently in residency at the NTU Center of Contemporary Art, Gillman Barracks, Singapore.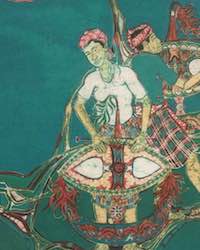 YUSOFF ABDULLAH (b. 1928, Kelantan) was exposed to batik art from a young age, learning the techniques of batik painting from Chuah Thean Teng. A skilled teacher, Abdullah was bestowed an Art Teachers Award in 1984 in acknowledgement of his contribution to Art Education. His batik paintings are a testament to his creative and intelligent use of space, form and colour.
• • •
During the course of our research, we have not come across information about M. Yusoff and Soo Eng Beng. It is hoped that by continuing to highlight works by these artists, future research might shed more light on their practice.